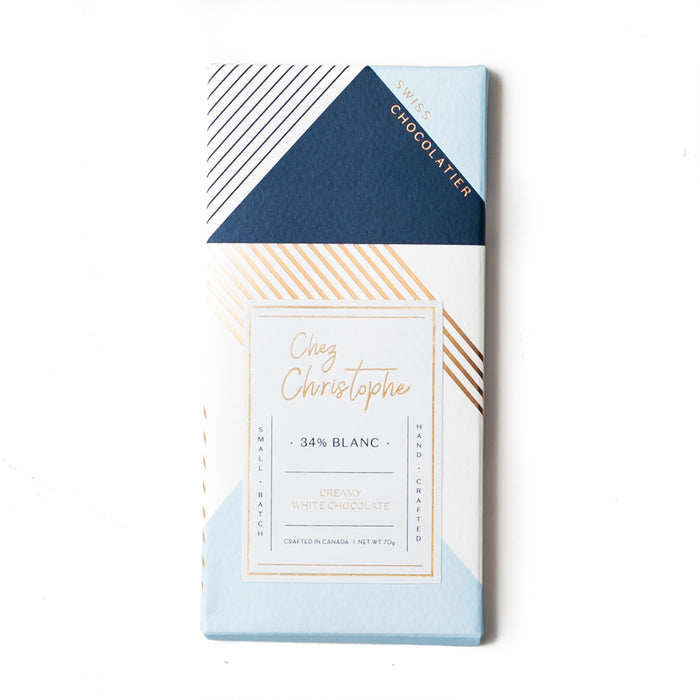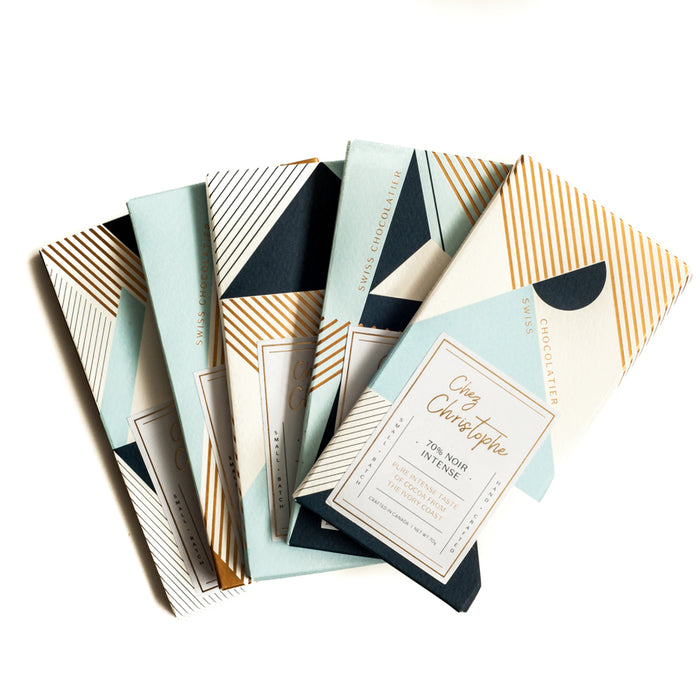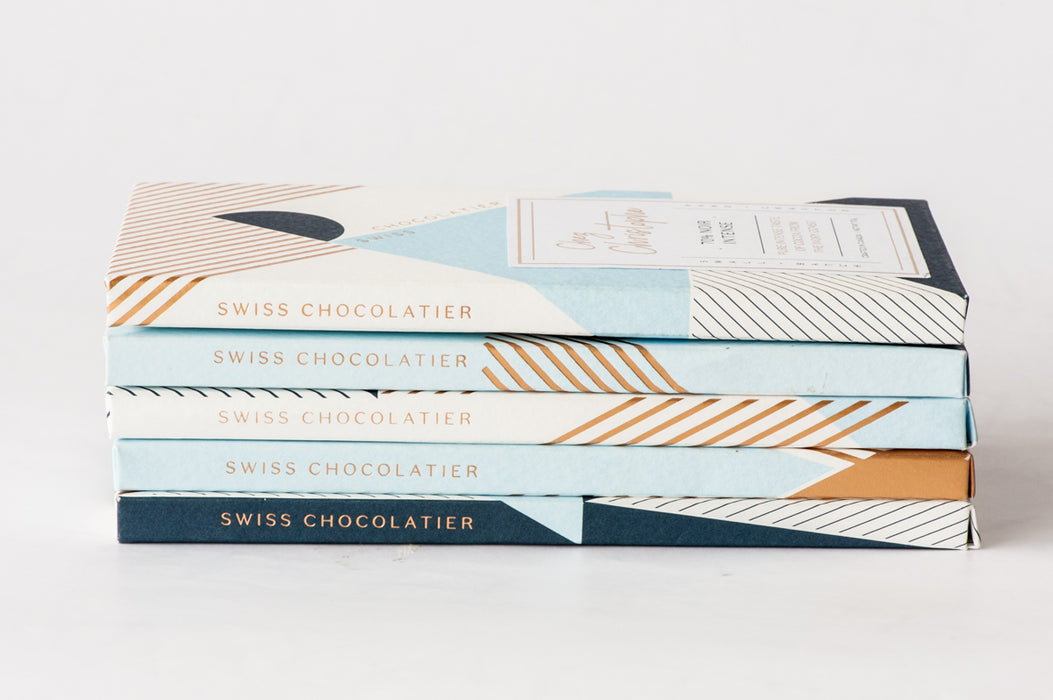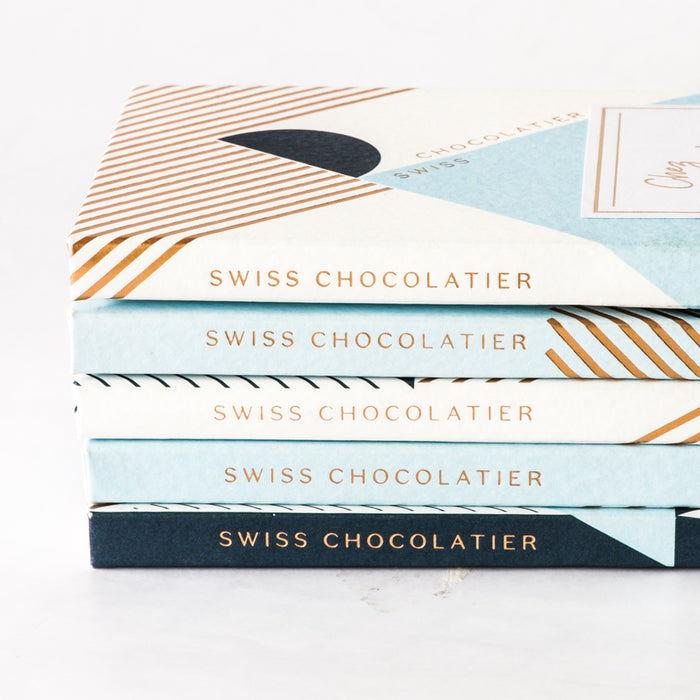 34% Blanc Handcrafted Chocolate Bar
34% Blanc - Subtly sweet white chocolate with milky notes. 
Ingredients: Sugar, cocoa butter, whole milk powder, skim milk powder, soya lethicin. 70g each
Introducing our new line of handcrafted chocolate bars made with carefully selected ingredients in the Swiss tradition in small batches in Burnaby, BC.