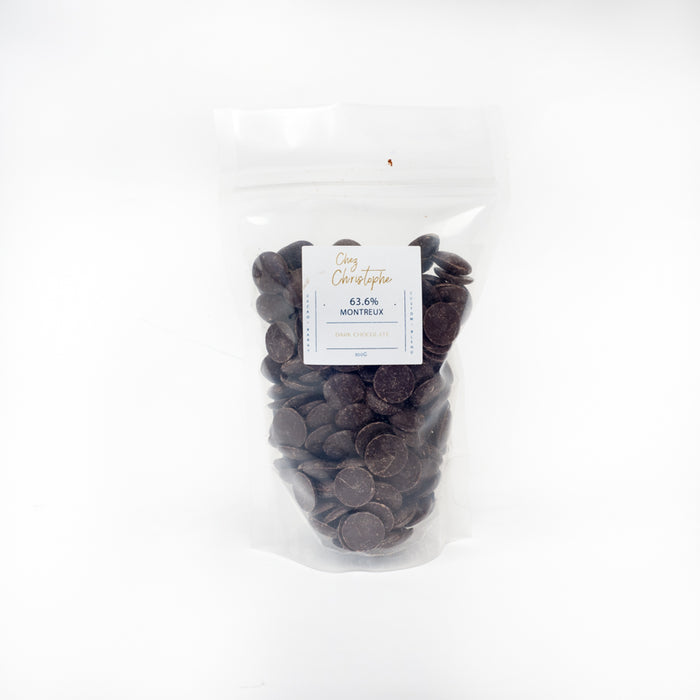 63.6% Montreux Dark Chocolate
Christophe travelled to France to create two very special custom chocolates with Cacao Barry, part of their Or Noir program.  He created two custom chocolates and created his signature taste profile. Each chocolate is named after cities in Switzerland dear to Christophe's heart.

63.6% Montreux - Balanced dark chocolate with a 63.6% cocoa content and a hint of smokiness using a custom blend of beans from Madagascar, Ecuador and Papuasie.
300g bag