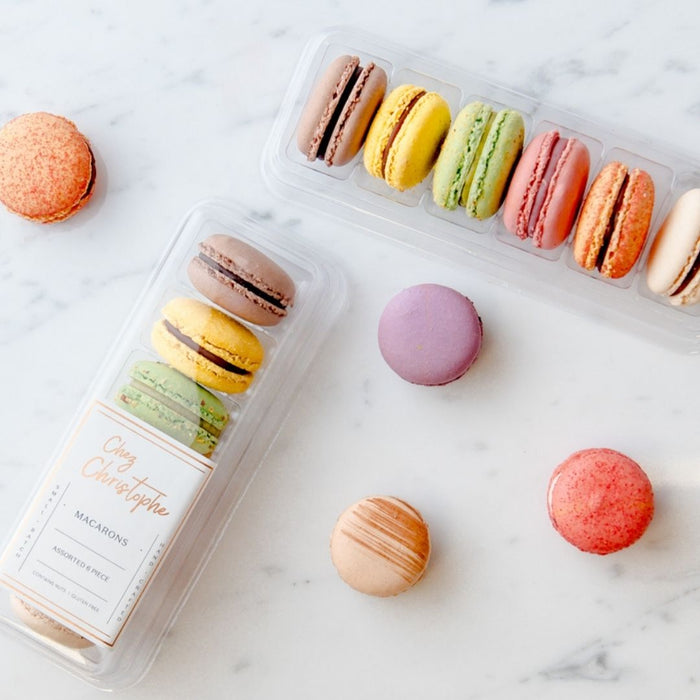 Handmade macarons featuring either a creamy ganache or butter cream filling. The collection will change seasonally. Due to the fragility and refrigeration needed for this product shipping is not available. 
Both cafes feature individual macaron that can be purchased in any denomination based on the selection we have available that day. We recommend calling to reserve your order in advance if you have specific flavour requests. 
All of our macarons are gluten free.