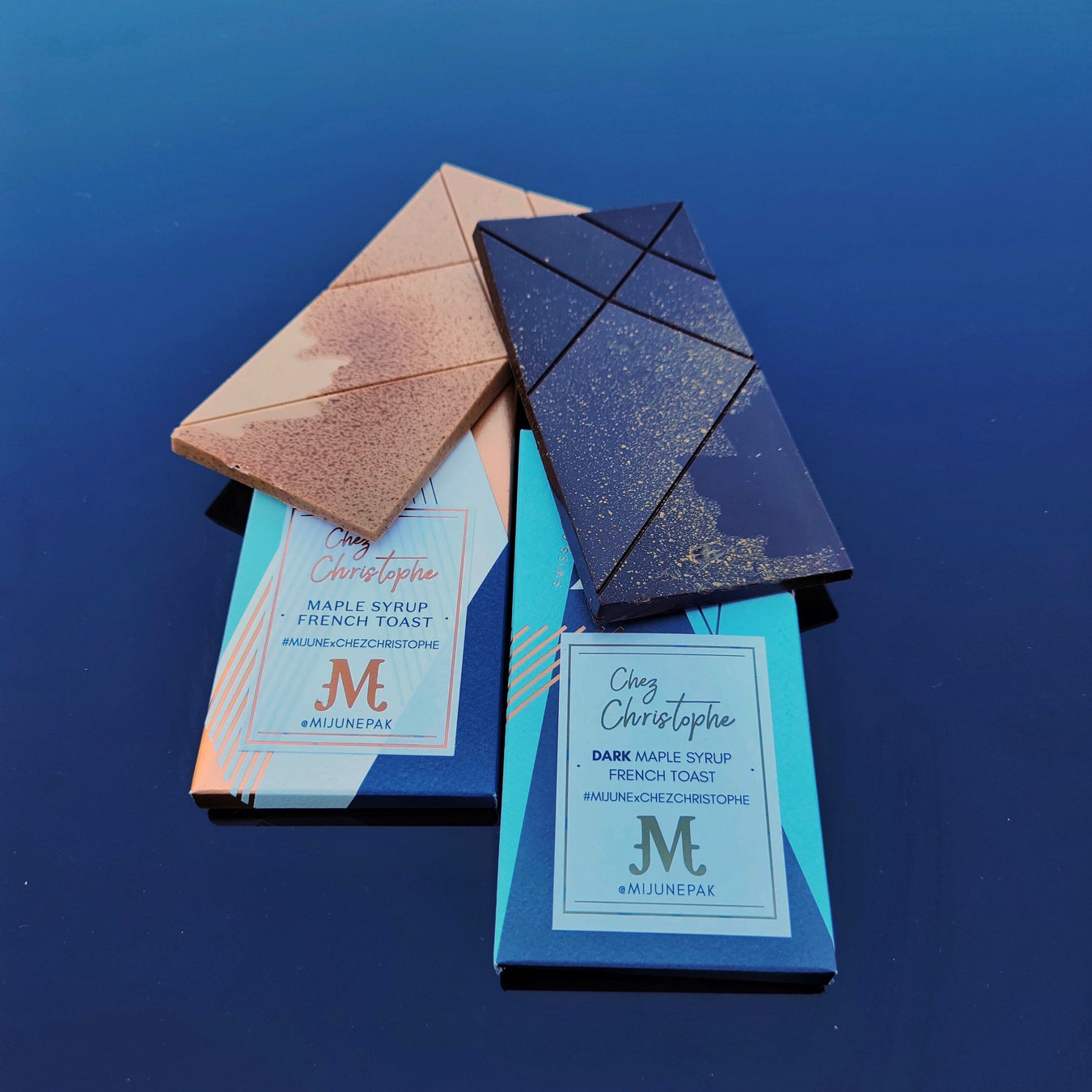 #MijuneXChezChristophe2021
Announcing the launch of #MijunexChezChristophe 2.0
A new chocolate bar and a return of an old favourite inspired by Mijune's

childhood memories from home. C

ustomers can enjoy

two chocolate products developed by Mijune and Christophe Bonzon in this dynamic collaboration.
ABOUT MIJUNE
Mijune is an international food and travel personality, founder of FollowMeFoodie.com and resident judge on Top Chef Canada and Iron Chef Canada. As an advocate for culinary tourism, The Sunday Times named her one of the "World's Most Extreme Foodies". Mijune also judges The Canadian Grand Prix New Product Awards, Bocuse d'Or Canada National Selections, Air Canada's enRoute Best New Restaurants, Canada's 100 Best Restaurants, Taste Canada Awards, BC Product of the Year Awards, Vancouver Magazine Restaurant Awards, Hawksworth Young Chef 
Scholarship, and many other notable awards.
Alongside judging and on camera work, she is a curator and host for culinary and lifestyle events, public speaker, collaborator and spokesperson.
You recently viewed
Clear recently viewed