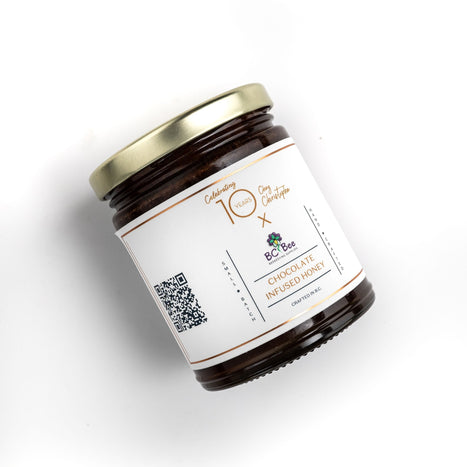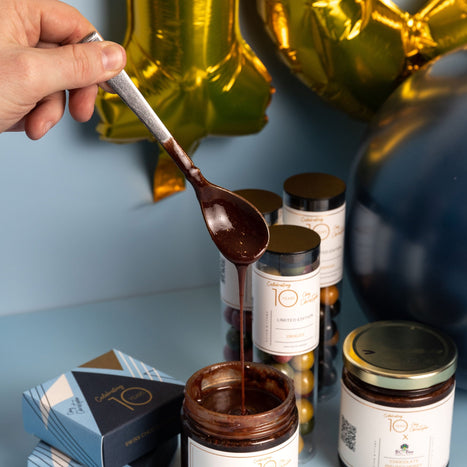 A Limited Edition 10 Year Anniversary Chocolate Infused Honey. Made in collaboration with BC Bee
This local BC-based honey comes from pure, natural floral sources, originating from the Peace River Region (northeastern BC).
The translucent raw honey is complimented with Chez Christophe's signature 63.6% Montreux blend, a balanced dark chocolate with a hint of smokiness using single origin beans from Madagascar, Ecuador and Papua New Guinea, creating a smooth and delectable sensation.
This honey comes direct from the hive and is entirely unpasteurized, unprocessed, with no additives/preservatives/compounds added