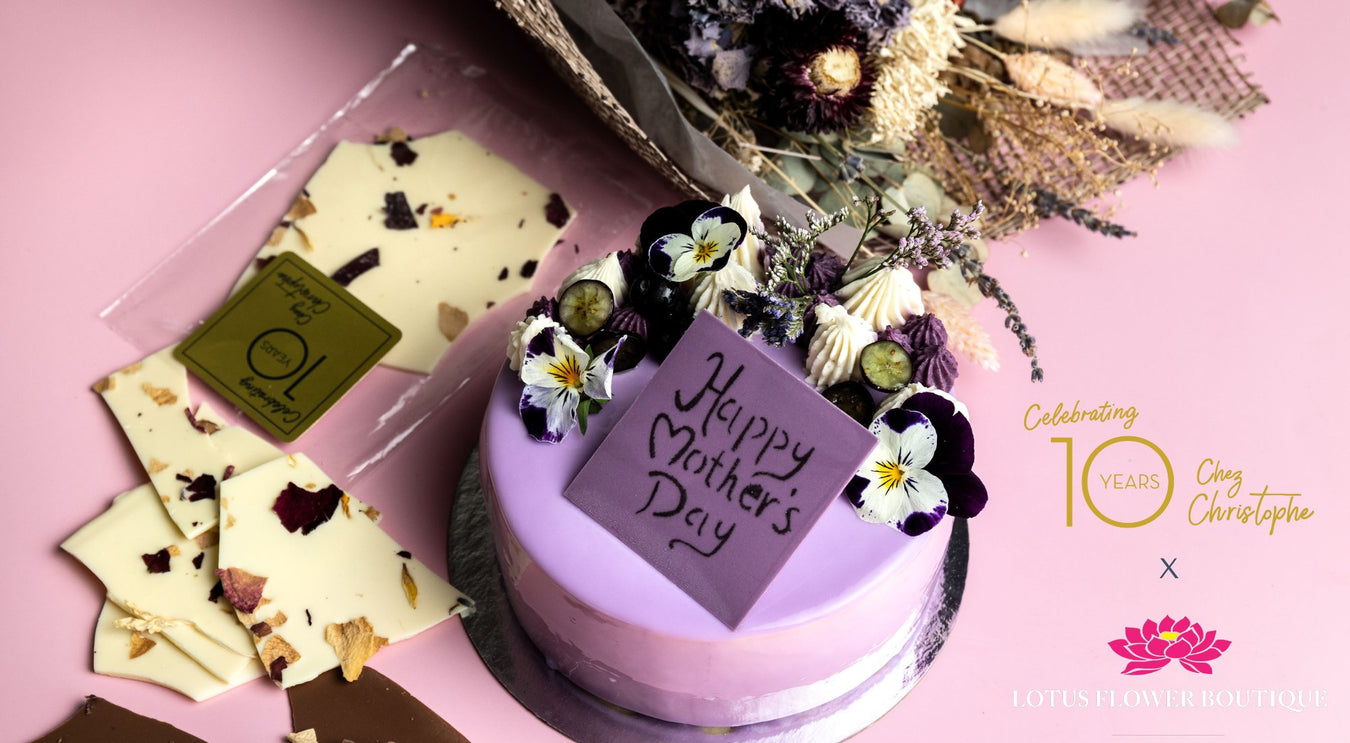 Mother's Day Collection 2023
CHEZ CHRISTOPHE X LOTUS FLOWER BOUTIQUE
Our Mothers's Day 2023 Collection is here. This year in celebration of our 10th Anniversary, we have collaborated with another local business - Lotus Flower Boutique to create 2 limited edition products. 

Lotus Flower Boutique is a small business that has been in Burnaby for 30 years. They have an array of floral arrangements suitable for little moments to forever occasions 
Special Mother's Day Cake, Bundle, and Croissant Fleur is only available on May 12th & 13th. Pre-Order Now.
Quantities are limited. We strongly urge you to reserve your order. 
You recently viewed
Clear recently viewed