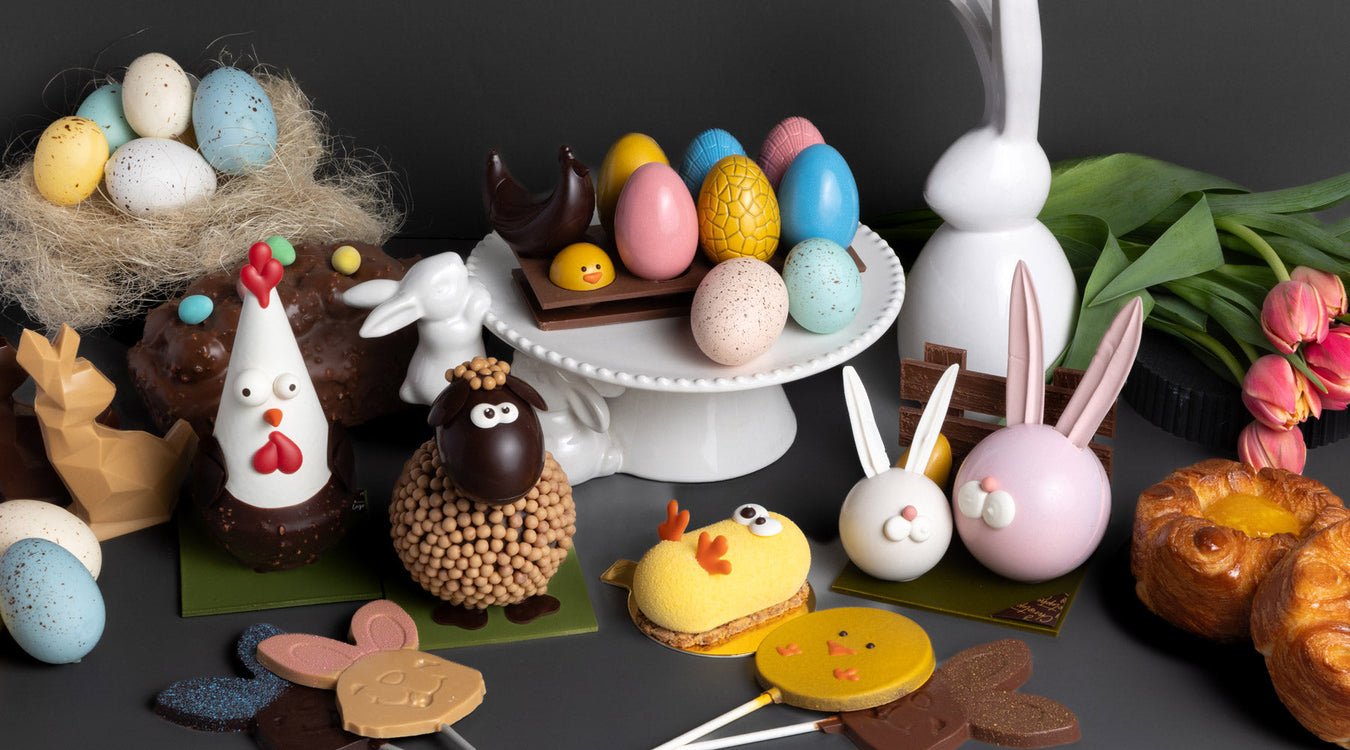 Easter Showpiece Collection
RESERVE YOUR EASTER TREATS NOW!
Our Easter 2023 Showpiece Collection is now available in store at both locations. 
This year we are pleased to celebrate our 10th Anniversary. To commemorate this special year, we have a 10th anniversary Easter Egg, 5 of which will include a GOLDEN TICKET inside. This golden ticket will include a prize of a group chocolate making class for 2 valued at $250 on a date to be announced at a later time.
Our other Easter Showpiece Eggs include "Fashionably Laid" black & gold or tri colour, "What Came First?" and "Galaxy Egg" all which are filled with a fun surprise. Our Easter chocolate collection is available for shipping across Canada (except our 10 year anniversary egg).
We also have 5 different kinds of our chocolate Easter Lollipops with 2 designs. (42% Milk Chocolate, 35% Caramelised White Chocolate and 63% Dark Chocolate.)
We are open on Friday, April 7th 2023.

Quantities are limited. We strongly urge you to reserve your order. 
You recently viewed
Clear recently viewed